Fabrication Condensers Supplier & Exporter in India
Inox Steel India is the most largest Fabrication Condensers Supplier in Mumbai, India. We supply Fabrication Condensers with precision and high-quality stainless steel materials. Our Fabrication Condensers comes in a variety of types and grades. We keep a large supply of Condensers on hand. Fabrication Condensers come in a variety of diameters and are readily available. Fabrication Condensers are designed and manufactured with the International Quality Standards.

Fabrication Condensers, Big Diameter Condensers, Industrial Condensers Suppliers in India
Condensers supplied make use of a wide range of quality-tested wall tubing components that are excellent for satisfying condenser tube production demands. These are designed to suit the functional demands of tube condensers and are used in the heating, cooling, and reheating of fluids and gases. Additionally, these are used in both thermal power plants and chemical processing plants. Stainless steel, Titanium alloy, Austenitic stainless steel, Nickel alloy, and other metal alternatives are available in seamless, welded, and other suitable finish formats. The pressure, volume, material, and other requirements for process tanks are all met according to the customer's design and specifications.
Fabrication Condensers Process
Welding is a typical method in metal manufacturing that involves joining components together with heat, pressure, or both. The following are the many types of welding procedures used in Condensers fabrication:
TIG/GTAW: This is a versatile, all-position welding technique that uses a non-consumable tungsten electrode to create the weld. It produces the finest quality weld and has thus become a popular alternative to gas and manual metal arc welding in the manufacture of pressure tanks. TIG welding is most commonly employed on stainless steel and non-ferrous metals like aluminium, magnesium, and copper alloys when accurate, tiny welds are required.
Plasma Welding: Plasma arc welding is a common welding technique in the fabrication of pressure tanks in which plasma is heated to an exceptionally high temperature and ionised before being used to transport an electric arc to a work piece. Pressure Condensers are made to the highest quality requirements using the plasma welding technology, which allows for strong and precise welds on both thick and thin metal. In comparison to previous welding methods, the technology delivers an enhanced level of control and accuracy for producing high-quality welds at exceptionally fast speeds.
K-TIG: K-TIG is a single-pass,During the manufacture of pressure tanks, full-penetration keyhole welding was performed on stainless steel, titanium, zirconium, and nickel. The method provides significant production, cost, and quality benefits, as well as x-ray quality welds with excellent cap and root aesthetics. Keyhole TIG (K-TIG) welding is a ground-breaking technique that ensures little weld seam crowning and distortion, no slag or spatter, and low energy consumption, among other benefits.

When it comes to pressure Condensers manufacturing, quality control must be adhered to at all stages of the process. Welding, as one of the most important operations, is no exception. When the Condensers is put into service, any flaws in the welding will have disastrous effects. Not only welding, but all of the other Condensers building operations stated previously must be carried out with extreme precision. As an ISO 9001:2015 and ASME certified manufacturer, the company ensures that all safety rules and quality standards are followed during fabrication.
Applications & Uses of Fabrication Condensers
Fabrication Condensers Uses for the Chemical industry
Fabrication Condensers Uses for Oil & gas industry
Fabrication Condensers Uses for Mechanical engineering
Fabrication Condensers for Engineering, Pressure Vessels
Fabrication Condensers for Plant engineering
Fabrication Condensers Uses for Marine industry
Fabrication Condensers Uses for Petrochemical industry
Fabrication Condensers Uses for the Power industry
Fabrication Condensers Uses for Aerospace
Fabrication Condensers for Power Plant Industry
Fabrication Condensers for Paper & Pulp Industry
Fabrication Condensers for Refineries
Fabrication Condensers for Water Treatment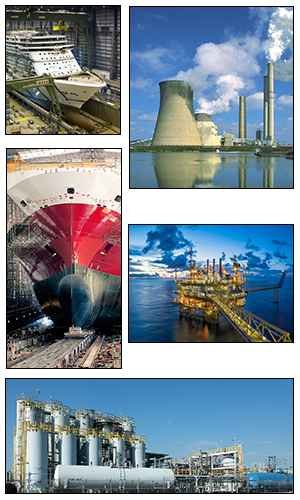 Fabrication Condensers Manufacturer India Supply & Export - Client Project Report
Our Fabrication Condensers are of the highest quality, which is why they are so popular with our big customer base. Inox Steel India pipes are used in a variety of applications all over the world. We have regular Pipes demand from clients in five different nations, and we export Pipes to another 26+ countries.
| | |
| --- | --- |
| Fabrication Condensers Petrochemical Industry Supply | Rajasthan |
| Fabrication Condensers Uses for the Chemical Industry Supply | Gujarat |
| Fabrication Condensers for Refineries Industry supply | Pune, Maharashtra |
| Fabrication Condensers for Water Treatment Supply | Vijaywada, Hyderabad |
About Fabrication Condensers Manufacturer - Inox Steel India
Fabrication When it comes to storing and transferring gas or liquid under high pressure, tanks. They are widely used by various industries for high-pressure or low-pressure containment and come in a variety of forms, sizes, shapes, and requirements. Because of the crucial nature of the applications, these tanks are built in numerous steps with meticulous attention to detail. What are the steps in the manufacturing of a Condensers Forming, pressing, spinning, bending, welding, post-weld heat treatment, assembly, and painting are just a few of the operations.
Fabrication Condensers - Additional Information
Fabrication Condensers Payment Modes: LC (Letter of Credit), TT (Telegraphic Transfer or Wire Transfer), Cheque, and others
Fabrication Condensers Packaging: Fabrication Condensers are packaged with caution and safety so they reach our client's as good as he would expect. Packaging Charges Extra.
Fabrication Condensers Port of Dispatch: Mumbai or Kalamboli ports in the Maharashtra state of India.
Pipes and Tubes Tax:18% GST
Fabrication Condensers Suppliers in India:-
Inox Steel India is one of India's leading manufacturers, suppliers, dealers, and stockists of Fabrication Condensers due to their dependability and performance. are delivered to Indian ports in the quantity of 10-15 Condensers per month to a variety of customers. We provide our items in a number of cities across India.
City We Supply Fabrication Condensers
Bengaluru
Mumbai
Chennai
Hyderabad
Ahmedabad
New Delhi
Jaipur
Surat
Salem
Gandhinagar
Bhiwandi
Tiruppur
Sivakasi
Jamnagar
Thiruvananthapuram
Rajahmundry
Bhubaneswar
Vijaywada
Firozabad
Bokaro Steel City
Rajkot
Bharuch
Panna
Raipur
Cochin
Ludhiana
Panipat
Durgapur
Kolkata
Pune
Peenya
Pimpri-Chinchwad
Channapatna
Kharagpur
Nashik
Vasai
Varanasi
Haldia
Rourkela
Bangalore
Moradabad
Uttrakhand
Visakhapatnam
Trivandrum
Pithampur
Dibrugarh
Angul
Gwalior
Coimbatore
Kannur
Nagpur
Vadodara
Rudrapur
Noida
Agra
Bhagalpur
Jamshedpur
Bhilai
Lucknow
Kanpur
Thane
Bhopal
Sri City
Bareilly
Hosdurg
Pithampur
Fabrication Condensers Exporter in India:-
Inox Steel India has established itself as one of most promising and leading exporters of in India. For our newly obtained clientele, we have frequent shipments to various countries. Our ready stock of Fabrication Condensers enables us to transport Fabrication Condensers while meeting our customers' needs and requests.
Countries we export Fabrication Condensers worldwide: